Creative Typo On Food Packaging Design
10.02.12
I remembered my first food packaging design that I made back when i was still in academy (I've lost the file, but i still remembered the design). It was a flavored apple drink, so i pack it into a neon colored bottle with cool typo, hoping that it will attract younger customers ... but my lecturer comment that it looked like a perfume instead ... ha ha ... back then ... people were still prefer food/beverage packaging to be in natural color with generic typo. I guess i was ahead of the curve :)
Food packagings are supposed to be attractive, since they will be displayed on rows of shelves, along with numerous similar products. So it only make sense when the competition is getting tougher, packaging designers has to find ways to make their products pops! So here comes bright pop colors and creative typos!
Like this design below from Farm to City saying: "Yeah ... it's the same old egg ... but my egg is more fun! ... grab me now!"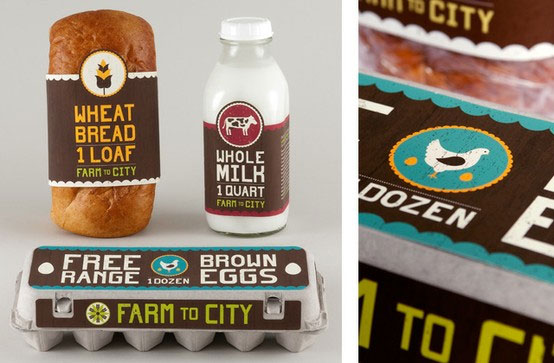 Packaging design of Jamie Oliver's products. Have you ever seen Jamie cooked? Well he's a famous British chef but looked more like a guy next door who knew how to cooked, so he is very fun to watch ... a bit sloppy sometimes. This packaging design really show's Jamie's personality: creative and fun!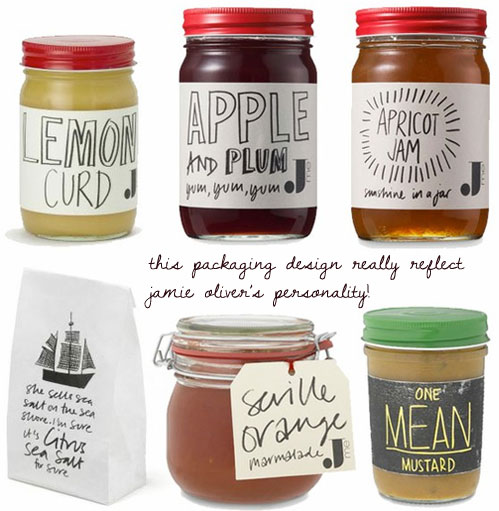 I love the fact that this jar just simple with brushed typo on top of it while showing the product inside.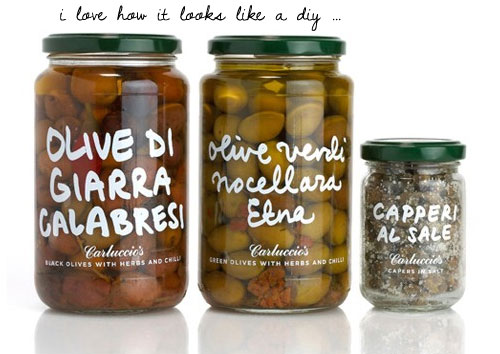 There is nothing special with the jar design ... i've seen many jam products using simillar octagon jar, but the creative label design makes all the difference.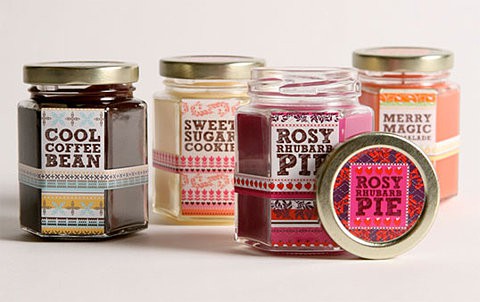 Ah ... my fave drink: coffee ... this is so far the most interesting coffee packgaging i've ever seen. It is fun! Eventough some customers might not take this product seriously due to it's fun-teenage-happy. Definitly not something that your dad would ever buy rite!? But a younger market in their 20s will definitly wants this on their pantry :)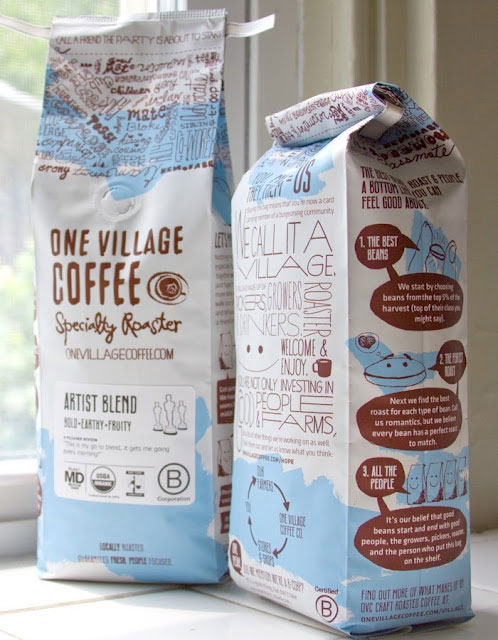 Simple good ol white packaging, but the typo really makes it looked much more interesting.