Last week I had a trip to Sibolga, so I eagerly packed my cammera, new lense and a concept in my head. The whole image were inspired by my eye sore that makes everything preety much blurry , over exposure and dreamy (well this part does not require an eye sore - but i am an accute dreamer and i can't help myself).
This couple is adorable. They preety much fit each other like a custom made puzzle. The chemistry is there, so getting a nice shot is not hard. You can see from the way they looked at each other in nearly every frame that I took. This is the perks of working with real couple. Guaranteed chemistry :)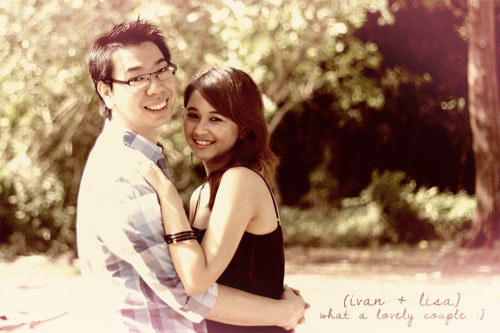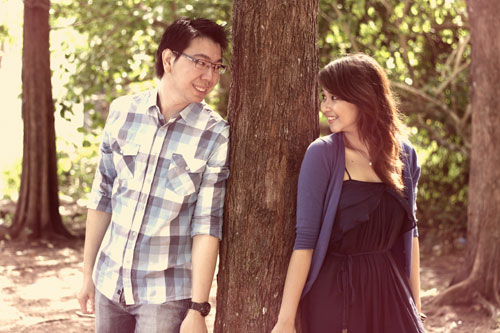 Been dating for around 3 years before Ivan finally proposed, they will tie the knot next year.