Urban Icon // Summer Magazine
as creative consultant
20.12.13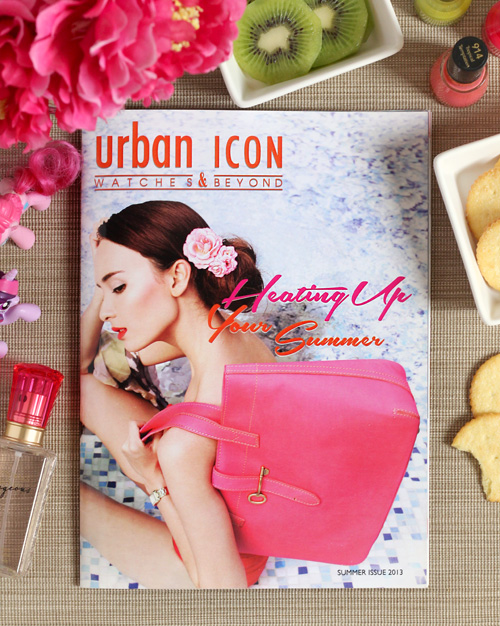 One word about this project is ... FINALLY!!!!! and then followed with a happy dance ... :) (yeap ... i am one of those people who do happy dance in the end of project)
When urban Icon approached me last year and showed me their magazine ... I've been wanting to get my hands on it. There are some stuffs that I would definitely like to change in order to make the magazine more relatable to their readers. And early this year ... I finally able to get involved in their Spring edition's cover. And in this Summer edition ... i really get my claws on :D .
As Urban Icon's creative consultant and project manager for this Summer edition ... I really get the opportunity to be involved in each page. From sitting down with the creative team to decide which trend will be highlighted, overview-ing each collection to make sure that i really came up with a trend that'll help to boost sales in store, writing the content (i get to write the "summer trend" section), work together with graphic designer to update the layout, making photoshoot concepts, and overview-ing each page.
For graphic design and photoshoot, I worked along with Media Satu. I had a good time working with their team, very professional ... some bumpy road but we managed to get all things done in the end.
And you get the magazine for free at Urban Icon's store or download it from their official website