Behind The Scene: Urban Icon Summer Fashion Spread
16.07.13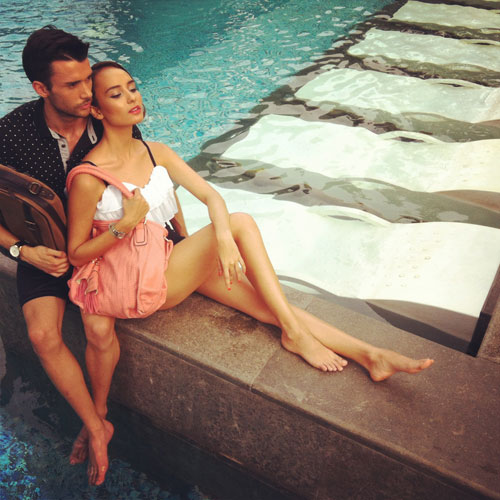 When making a concept for this photo shoot ... I was thinking about summer in the city, so i don't want to do a summer fashion spread by the beach. That would be too predictable, not to mention expensive – since Jakarta does not have a nice beach area.The last time I did a photo shoot with beach theme it was for Coconut Island, I had to rent an island in Pulau Seribu and get on a 2 hours ride on a boat to get there, where the sand is white and the water is just a perfect turquoise color.
So this time ... since the client is Urban Icon, I was thinking that urban lifestyle like summer in the city would be the more fitting concept. It's how the urban people enjoy summer in the city without having to take a long trip. And that image of Sex and The City girls lounging in the rooftop pool just pops into my head.
For this photo shoot I get to be "the client" (yay!) since all arrangement of photo shoot is being prepared by Media Satu, all i need to do is oversee the planning and production, and make sure that the concept executed properly.
This is the first time I work along with Media Satu, and the photographer Michael Cools and Arsy Medina as the stylist. When Media Satu shows me some options of photographer's portofolio, Michael's is the one one that i knew will fits Urban Icon's style. So that decision was easy, as for the stylist ... I found Arsy were very helpful and did a nice job in preparing the outfits from various designers, i know i can be very detail when it comes to planning the photo shoot, but i am glad that the team can finally pull this one off :D Overall i am happy with the outcome and looking forward to work with this team again.
Urban Icon summer fashion spread will be featured on Urban Icon magazine summer edition 2013 (which is now in production) - yay! can't wait!