Packaging Design: Tupperware First Delight
06.11.12
Another product launching, another excitement … especially when I get to design the packaging :)
This packaging is actually the second design that was approved. The first design was done within 1 months ... but when the FA was done and delivered, the client held a meeting and later that night informed me that they decided to go to a whole new directions. It was Friday and the deadline would be on Wednesday in final artwork! But … we managed to pull it off. Special thanks to Daryboo who helped me out with product photography and finalizing the FA.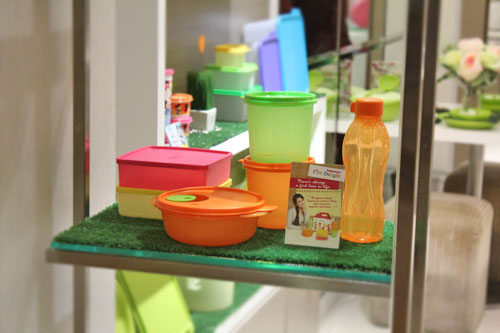 First Delight is a part of Tupperware's 'My First Collections" campaign which target new customer and to create a new generation of Tuppylovers . First Delight including some of Tupperware's basic and best seller products all in one set.
The brief were simple … to create a packaging that is simple, colorful and chic, which appeals to the young females. The color should be bright and popping … just like the products itself. After throwing in some different ideas … chic female silhouette finally wins!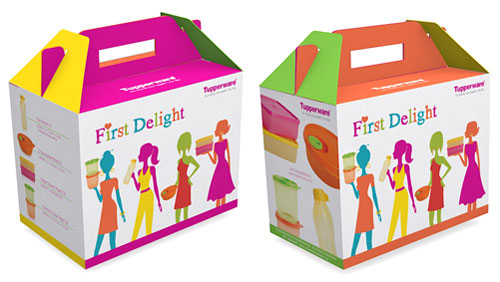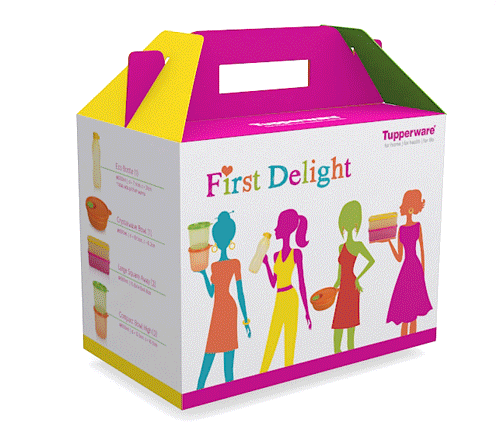 extra credit : product photogrraphy with model by Raja Siregar