Today I went to Birdcage Cafe at Jalan Wijaya to do some location survey for an ad campaign that i've been working on. The cafe is 3 storeys high, very homey and comfortable. Definitly a great place to hangout with the girls, suitable place do a less formal business meeting since the atmosphere is so relaxing.
The only regret is ... I haven't tried the food yet since i was in a hurry and i still have 2 more locations to survey. But I will definitly come back to try the food ... the pizza and nachos looks so appealing >.<
The foyer is absolutely beautiful! The use of mixed material is just briliant.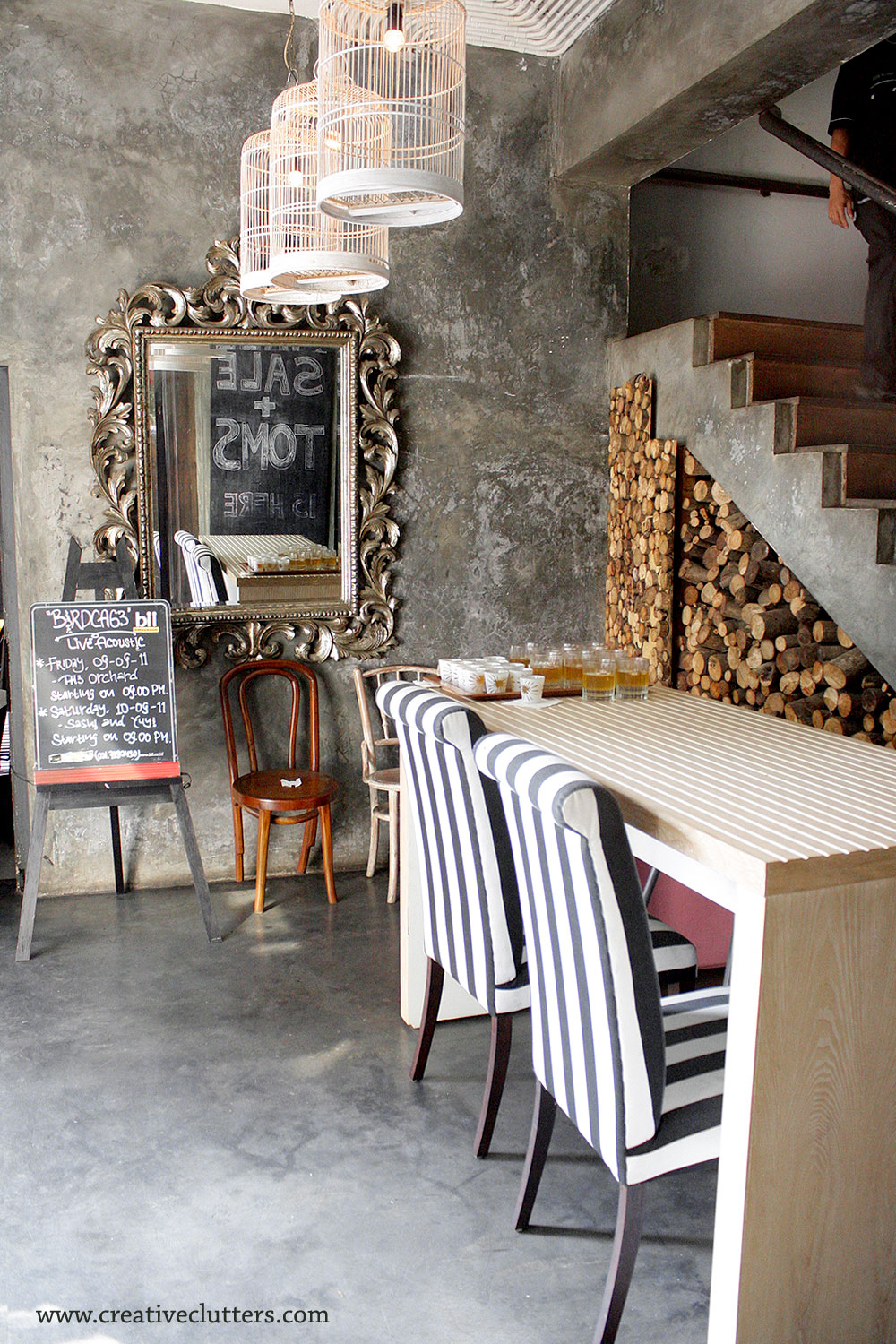 The 3rd floor (the VIP room): looked like a wooden ski house, and the ceiling is just beautiful and the lighting is so creative.