Are You In The Wrong Life?
06.02.12
Happy Monday …
I usually put some design inspirations on Monday … but this time I guess a life inspirations is good once in a while J
If you woke up this morning and dreaded about your day, or you do not feel any slight of excitement, and you wish there is flood on the street so you have an excuse to not do whatever you supposed to do today (like going to work) … then you might be in a wrong life.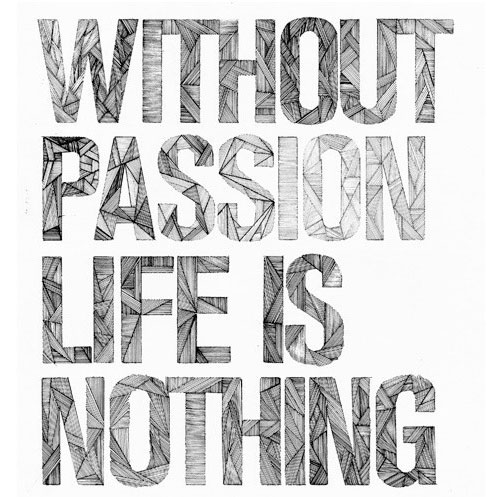 Have you ever thought about it? Perhaps you can be happier then this? Well … if you don't like your life, you can always change it!

I know it wont be easy, but trust me it'll all be worth the fight.

I used to live like that … no more excitement in the morning, my life is just a "TO-DO LIST", and I forget how it's like to really 'feel', I became numb. Once I break it, and change my life … oh trust me … songs sounds so much better, the world seems to be merrier, like a piece of sheer black layer being peeled of me and i realized after a long time … I am alive.

Checkout this little life remainder from Holstee Manifesto!
So here's a suggestion … I learned this from my career coach. Take a pencil and a piece of paper, and write down 10 things that you want in your life. Do not over think, just write fast for 20-30 seconds… the first things that pops into your head, weather it is silly or sounds impossible, just write it down. Do not re-think .
Read it … that's you being honest to yourself, your heart over your head J At least now you know where to start … first by knowing what you want in life.