Out Of The Box And Into The Water
18.12.13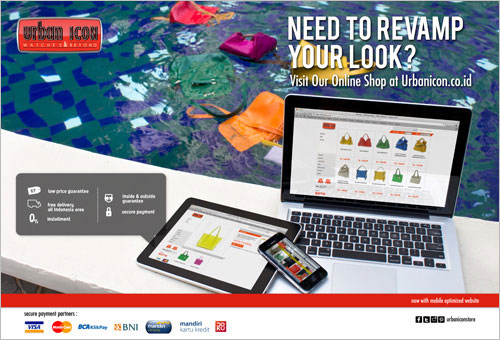 The day has finally come when i am being paid to go shopping for lotsa bags and then throw them into the water for some kicks ... ha ha ... I love it when i am being financed to do something out of the box. Last time I had this much fun making a crazy ads, would be for Coconut Island's naked print ad.
So ... it was a half day photoshoot for Urban Icon webstore print ad. The concept were about a drama queen whose so fed up with her old bags, she threw it all into the pool and go online to shop.
We (me + my sidekick) rely a lot with mother nature for this shot, so we have to wait just for the perfect sun .. and since we cannot evacuate the whole swimming pool just for this shot, we also have to wait up until later afternoon when less kids are occupying the pool. To add to the challenge would be the floating bags ... they're such a free spirited fellas ... the just float anywhere ... ha ha ... daryboo have to jumps in the water and direct the them :) But in the end of the day ... we nailed it as always!