Woow … it's been quite sometimes that I haven't blog. It's nearly 2 months off blogging. I decided that I need some time off to enjoy motherhood. I just pop-ed my baby last August, I still can't believed that I am a mother and up until now I am still adjusting a life with baby. So … it's part of my family tradition to giveaway baby hamper called "Man Yue" to friends and relatives when newborn reach 1 month old to celebrate the baby's first month. Since I am a designer, off course I wouldn't miss the chance to design my own baby hamper.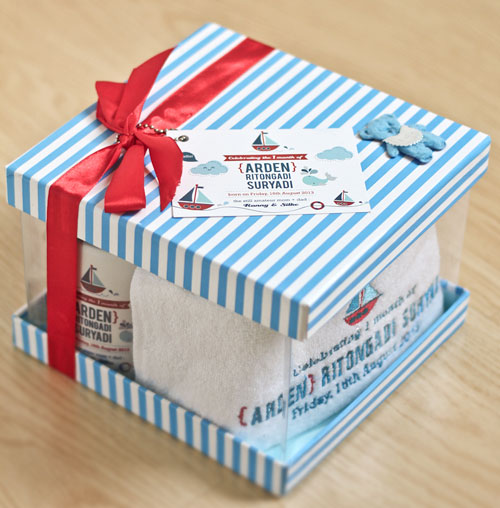 I drew inspirations from Mat Kearny's song "Ships in The Night" since when I first got pregnant, with the whole nausea thing … I mostly stayed in bed and listening to that song. "Like ships in the night … you keep passing me by …" and it just stucked in my head ever since . Each time I hear that song … it reminds me of my early stage of pregnancy. I can even feel the warmth of my bedroom, smelling of Loccitane almond oil and me being pukey. Well … it's a special memory …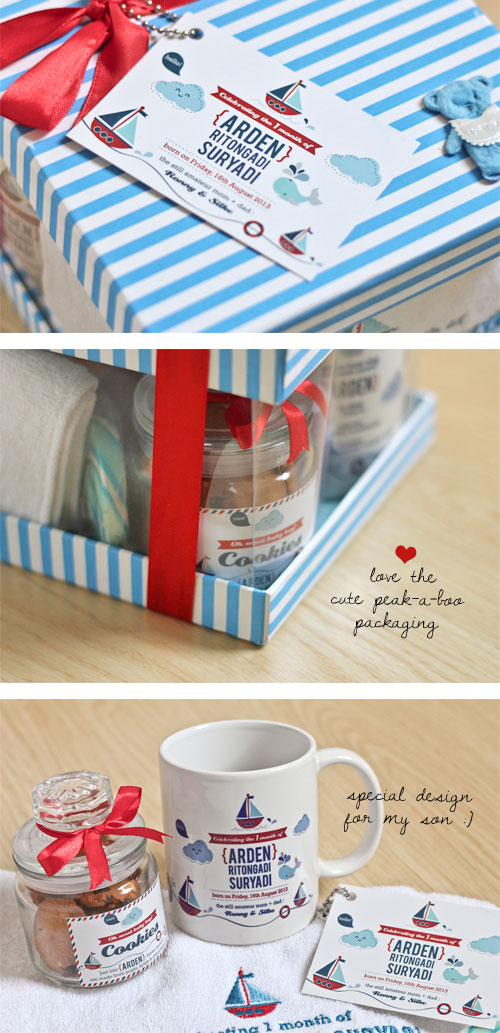 As for the mug, I would like to have my baby's name meaning explained at the back since I received some many questions regarding the name. Perhaps Arden is not a common name in Jakarta. I love the name since it is so simple yet meaningful.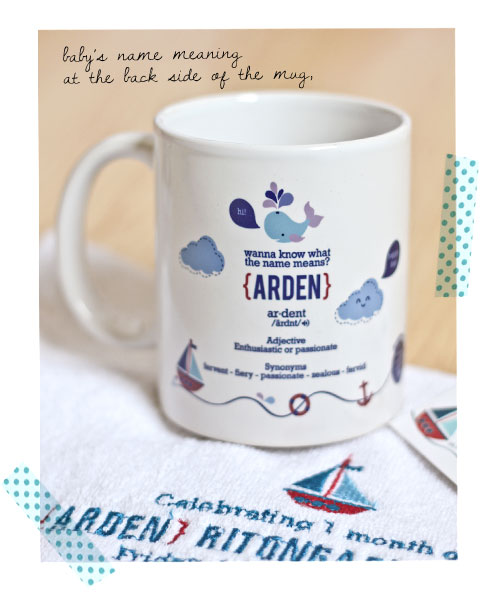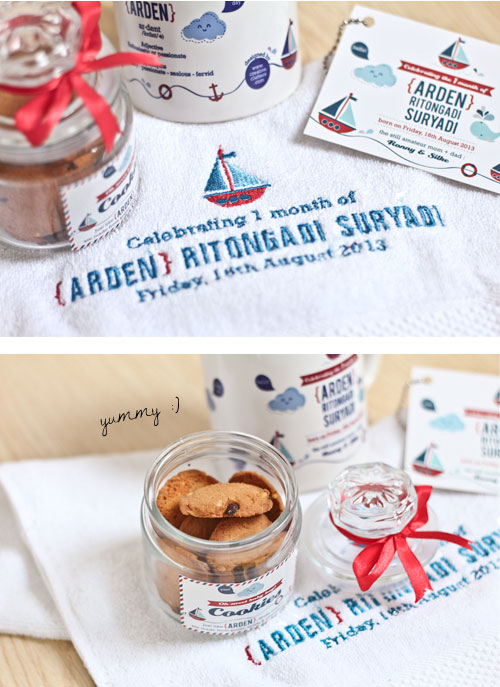 All graphic design of the hamper were done by me, but since I still have to take a rest after my c-section, and I cannot go out , I decided to order the hamper from SweetCherry Hamper. Feny from SweetCherry Hamper was very helpful, and she worked uber fast since she only have less then 2 weeks to prepare the whole hampers. So I just sent her all the designs, while all production and preparation of the hamper were done by her.
I love the final result ... I think it looked sooo cute. The cutest design that I've ever made so far :D