Inspiring Glass Architecture And Decals
16.11.11
As promised in my instagram… I will upload more photos of this inspiring place that I had a meeting earlier today.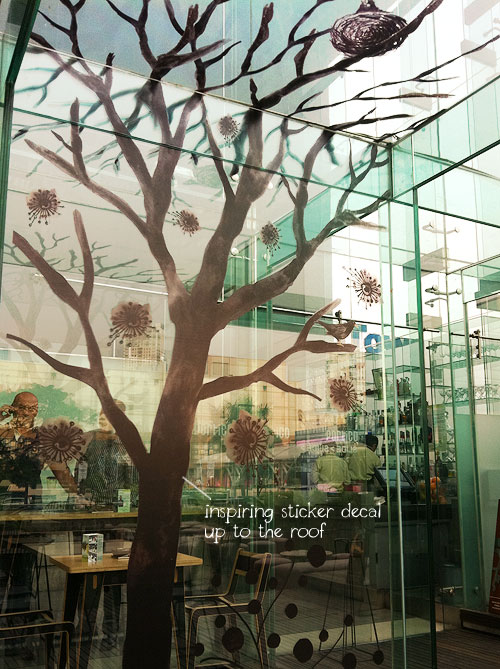 The café named Portico Terrace Bistro … this venue has fabulous glass architecture, and creative decals on top of it. This is a perfect place to hangs out when the sky is grey like today, the ambiance is just perfect. This is actually the second time around I am here, but last time was night during the JavaSoulnation Preparty with Valerius (that band has been rocking my ipod ever since). This place is much more relaxing in the afternoon where you can appreciate the glass architecture better. I recommended to dropped by this place for an afternoon tea/coffee.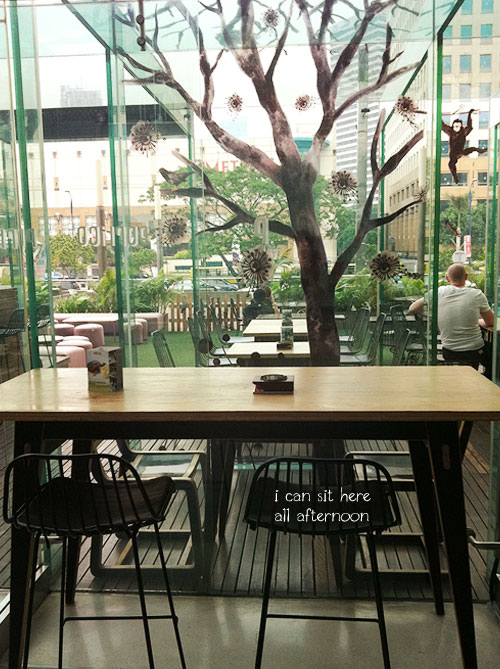 I just want to sit here and read some design books or write on my laptop ...