Behind The Scene: Tupperware First Delight Print Ad
08.11.12
Funnny story behind making this print ad for Tupperware First Delight ...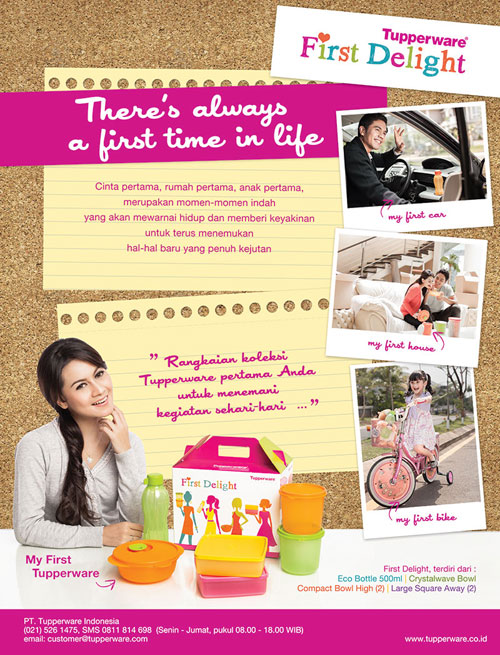 It was a very sunny Saturday in Cibubur area, me and Daryboo ( who drove that day ) got lost and Daryboo ends up relying on his GPS instead of me (who a day prior had proudly told him, that I know the way to Cibubur, which turns out ... not so much). We finally arrived just as the location just in time before the first take.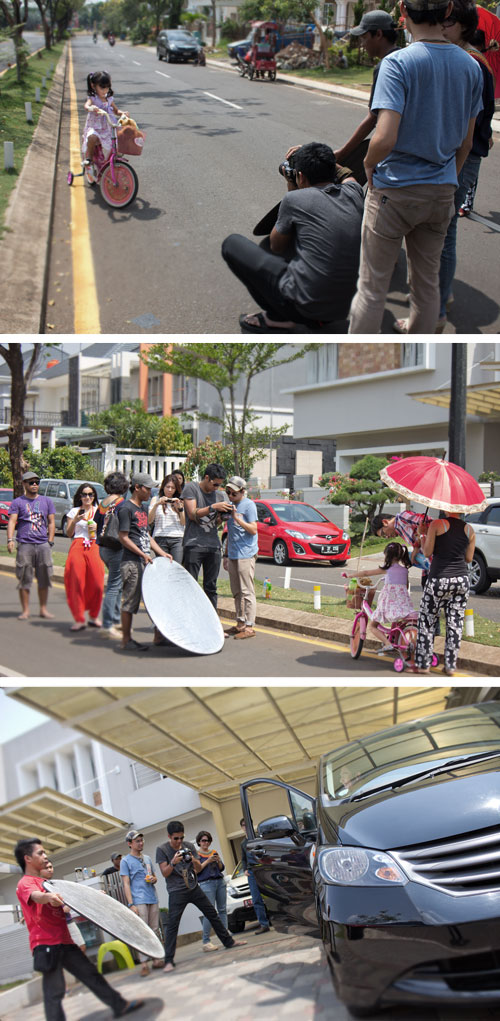 We worked with a production house who sets up the whole productions. From scouting locations to models and photographer. I just send them my draft of the print ad and some reference of the photoshoot and they do the rest. This project is also my first project working along with a photographer named Raja Siregar, who is a very talented guy. He was very focus and the whole team worked simultaneously .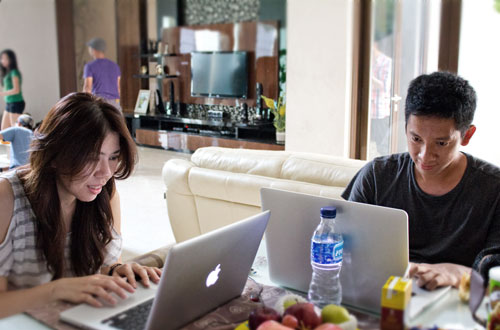 All photo editing were done on location by Raja and Daryboo immidietely place it on the print ad design. The whole 3 scenes of photoshoot were done within 4 hours and we headed back to the studio, did some more revisions and sent the design to the client later that night.