Behind The Scene: My First Wedding Decor
13.10.12
I am used to store display and store opening, but this one ... is a whole new experience that i enjoyed :)
As for store display... i usually have it done early in the morning before the store opened, or at 10 after the store closed for business. But since this location is in a cafe, decoration can only starts at 1 AM, after the cafe closed. We're a team of 5 people and the work finally done by sunrise.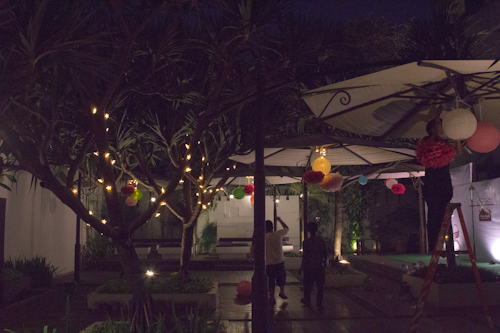 Putting on the pompoms and lampions were easy, the hardest part was the giant backdrop size 4 x 9 meters which took hours to install, just to make sure it is as perfect as we can get.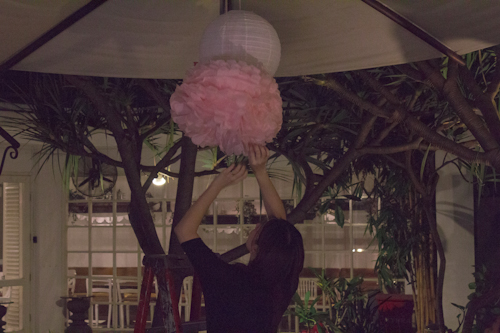 as for the lights, i used battery operated. Easy and no fuss. I even bougt some extras to put in my bedroom and studio, this starry lights give carnival effect ...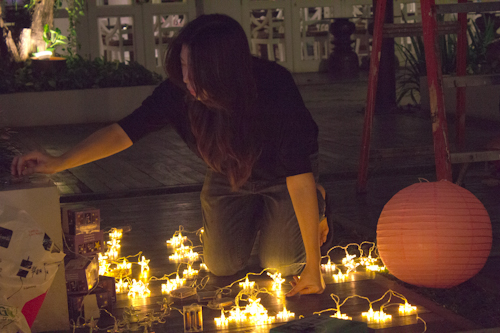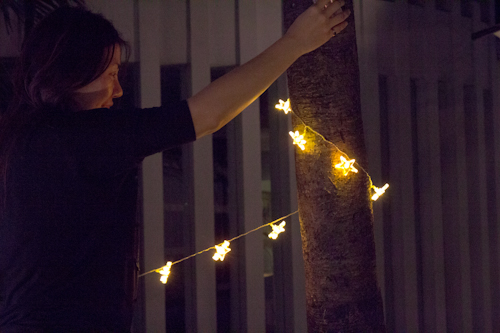 and this is how it looked when we were done in the morning around 6 AM ...