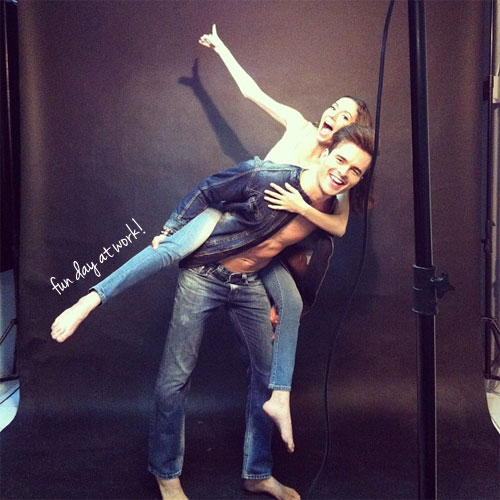 It definitely feels good to work with a familiar team and client. I've lost count on how many times I've worked along with Raja Siregar (the photographer), Dewi (the make up artist), and Daryboo (the always there sidekick) to create an amazing photos, and we nailed it each time :)
This is also not the first time I worked with the team from Lois Jeans. I've created a print ad for Liberal Jeans which is one of their other line (click here for behind the scene). But this time they asked me to create the whole campaign for their product launching ... from naming the product to brand image and visual merchandising. The whole thing! In fact ... I am grinning as i type this :D ... this is a project that i really enjoyed doing, since i can get involved in "the big picture".
So here's bits and pieces of the photoshoot ... the day starts by pouring some talcum powder to the backdrop to get the effects that I want ...